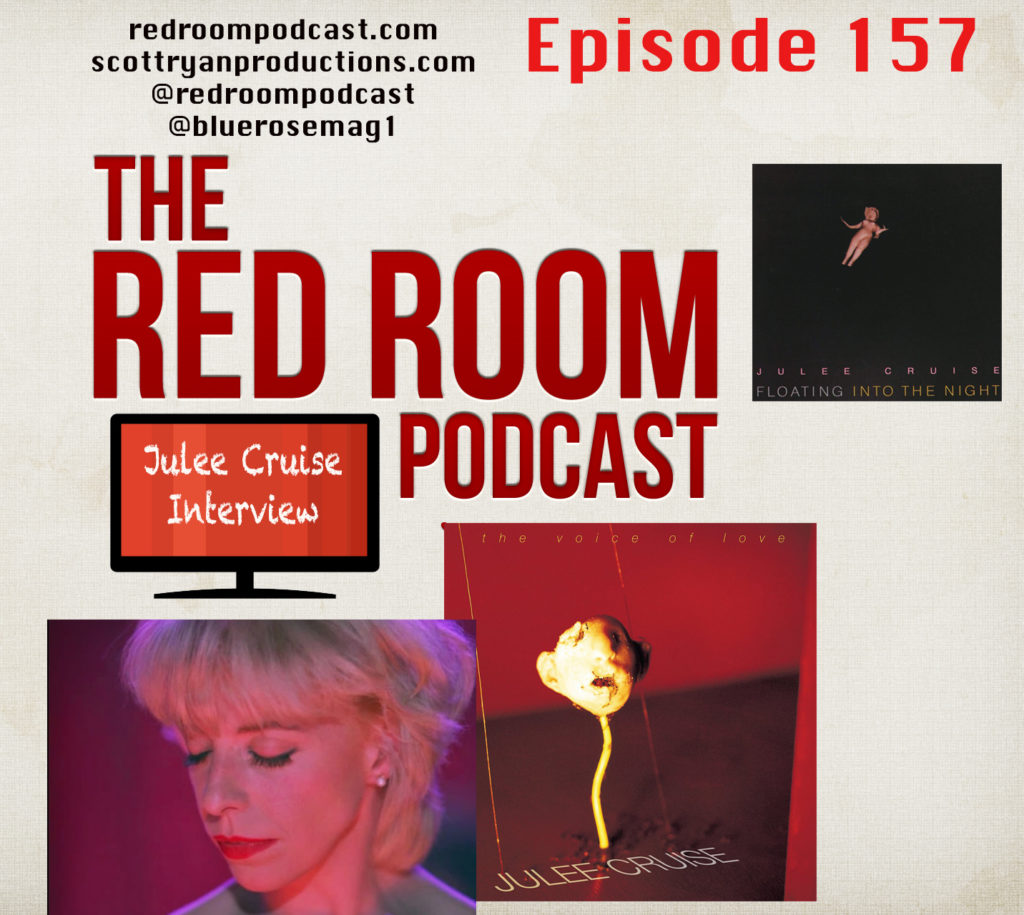 Singer and actress Julee Cruise joins Scott for a talk about her albums, career and Twin Peaks. Recently Julee's second album, The Voice of Love was re-released on vinyl. You will learn what Julee thinks about this album compared to her other work. If you are lucky maybe Julee and Scott will duet on a song…but I don't think you'll ever guess what song it would be. Enjoy a look back at the music of the angelic, Julee Cruise.
Press Play to listen or head out to iTunes:
Order some of Julee's back catalog
Special thanks to Julee and her record company for the use of the songs. Please support the artist and pick up some of the tunes you don't already have.
Also subscribe to the Twin Peaks magazine, The Blue Rose.
Order Scott's new book about David Letterman.