New Book Takes Unprecedented Look Inside the
Final Days of the Late Show with David Letterman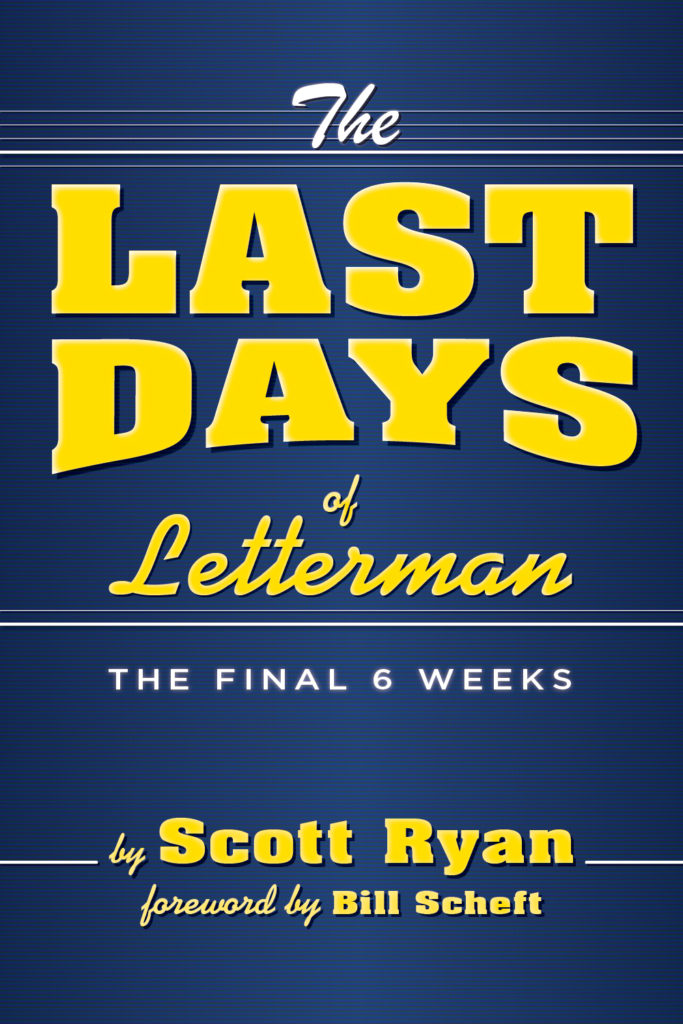 [New York; September 17, 2018]  The Last Days of Letterman: The Final 6 Weeks by Scott Ryan, a meticulously researched account of the final weeks of David Letterman's reign as television's longest-running late night host, will be published by FMP on November 6, 2018. The first book to document the TV titan's historic denouement in such an in-depth fashion, The Last Days of Letterman will leave readers with a poignant, informative, and yes, humorous, look inside one of the most beloved talk shows of all time—and the singular comedic talent behind it.
Focused on the final 28 telecasts of the Late Show as a lens to Letterman's 33-year career as an icon of late night television, Ryan shares nearly two dozen on-the-record interviews with a veritable Who's Who of Letterman's Late Show writing, directing and producing staff. The book features a foreword by longtime Letterman monologue writer Bill Scheft.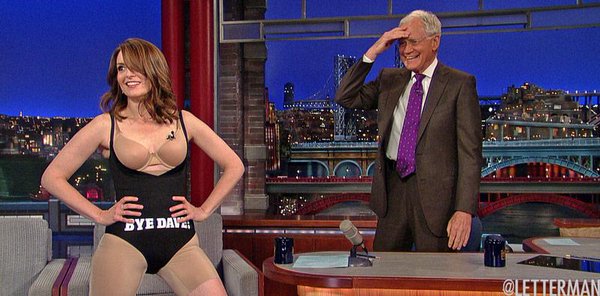 "I was kind of shocked at how forthcoming the Late Show staff was with all the deeply personal stories and insights they shared," said author Scott Ryan. "This was their life, this was their family, so they cared a great deal about honoring the show's legacy."
Ryan's insider account takes readers through the halls of the famed Ed Sullivan Theater, from the fateful day Letterman called his inner circle into his dressing room and dropped the retirement bomb up to the emotional final show on May 20, 2015—and all of the star-studded hoopla in-between. From Oprah Winfrey to Julia Roberts, Tom Hanks to Bob Dylan, the book details in spectacular fashion the ultra A-list line of marquee names that traversed the CBS soundstage during those final weeks.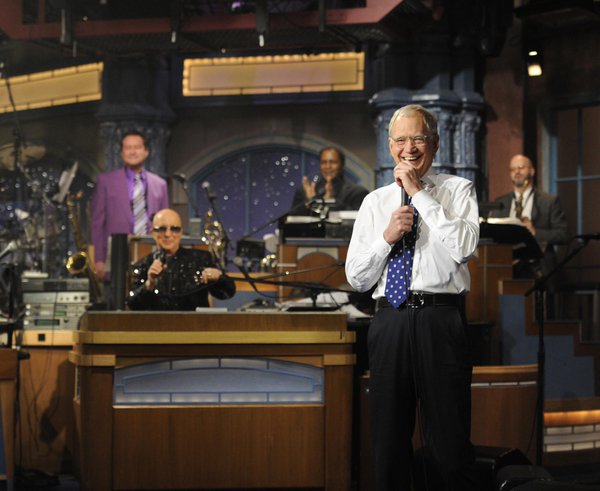 Peppered with carefully curated photographs, the narrative is chock-full of juicy tidbits: how "ultimate fan girl" Sarah Jessica Parker set the tone for what would be a six-week long farewell to Letterman; how Cher personally reached out to the show because she "wanted to do something" for Dave; how Michelle Obama was intent on creating a TV moment in her final Late Show appearance; and the special significance behind Foo Fighters' musical performance at the finale.
Ryan also details a barrage of behind-the-scenes facets of the Late Show's enduring mystique: Letterman's legendary rapport with other comedy giants (DonRickles, Howard Stern, Jerry Seinfeld, Steve Martin, Tina Fey, Ray Romano, Martin Short, Amy Sedaris—as well as his forever-mentor, Johnny Carson); the exhilarating, maddening, ingenious process of developing the day's infamous "Top Ten" list; and the devilishly clever ways Late Show musical director Paul Shaffer came up with the musical pieces to accompany guests' entrances. There's even a surprise appearance by Rupert Jee, so memorably featured in the show's comedic cutaways to Hello Deli. 
"This was one of the most important shows—and one of the greatest performers—in television history," said Ryan. "I wanted whatever story that ended up being told to be a fitting tribute, and to really do it justice."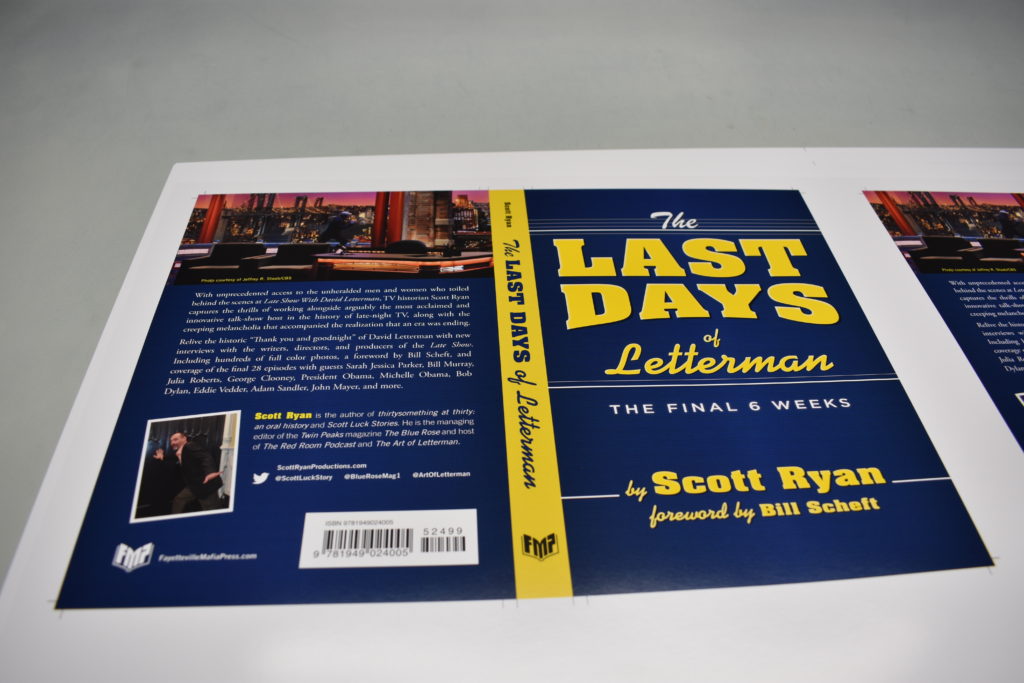 The Last Days of Letterman marks the debut title from FMP (Fayetteville Mafia Press), a new nonfiction imprint focused on media-themed and pop culture titles.
****
About the Author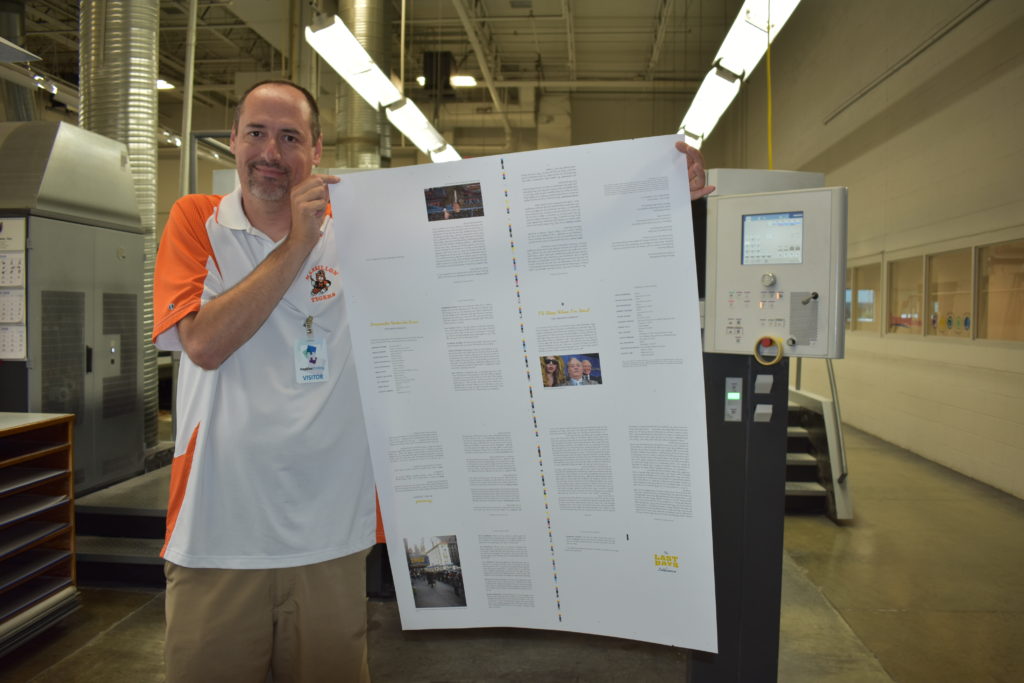 Scott Ryan is the author of thirtysomething at thirty: an oral history and Scott Luck Stories. He is the director of the documentary A Voyage to Twin Peaks, host of The Red Room Podcast, and managing editor of the Twin Peaks-themed Blue Rose magazine. He lives in Columbus, Ohio.
About Bill Scheft
Bill Scheft is a novelist, columnist, and television writer, who has established himself as a singular and influential comedic voice over the last three decades. As a writer for David Letterman from 1991 to 2015, he was nominated for 16 Emmy Awards. He is the author of four novels: The Ringer and Everything Hurts, both optioned for films; Shrink Thyself;  and Time Won't Let Me — a finalist for the 2006 Thurber Prize for American Humor. A former stand-up comic and sportswriter, Bill was a regular humor columnist for Sports Illustrated and ESPN Magazine. A collection of his columns, The Best of the Show, was published in 2005. He has also contributed humor essays to The New Yorker, The New York Times,  Salon, Esquire, George, and Talk – and has written special material for the Academy Awards, Emmy's, Tony's, ESPYs, and numerous roasts. He is an honors graduate of Harvard College.
The Last Days of Letterman: The Final 6 Weeks by Scott Ryan
Non-fiction/Pop culture, on-sale date: November 6, 2018
Publisher: Fayetteville Mafia Press 
 ISBN: 978-1-949024-00-5
 Ebook ISBN: 978-1-9490024-01-2
Contact: Judy Twersky Public Relations, Inc.
              Judy@JudyTwerskyPR.com