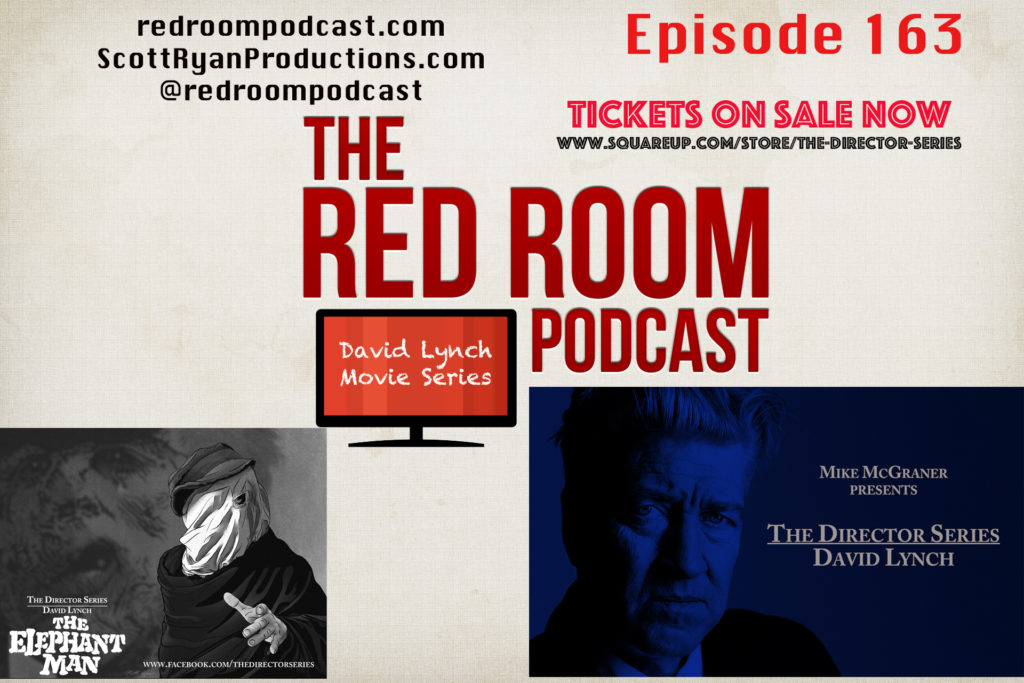 Mike McGraner had an idea and that idea is ready for Columbus, Ohio to experience it. He wanted to play all ten David Lynch theatrical releases in a movie theater. That is now happening. He talks to Scott about how he is doing this and where you can get tickets to this year long event. Eraserhead started the series off in February. Tickets are on sale now for Elephant Man. One movie a month all of 2019. The Blue Rose Magazine and the Red Room Podcast will be at these events. Come out, see a movie and talk Lynch with us.
Follow the series on Facebook for more information.
Click play to listen to the podcast or head out to iTunes:
Subscribe to the Twin Peaks magazine, The Blue Rose.
The Director Series: David Lynch Trailer from Nite Owl Theatre on Vimeo.
Order Scott's new book about David Letterman.