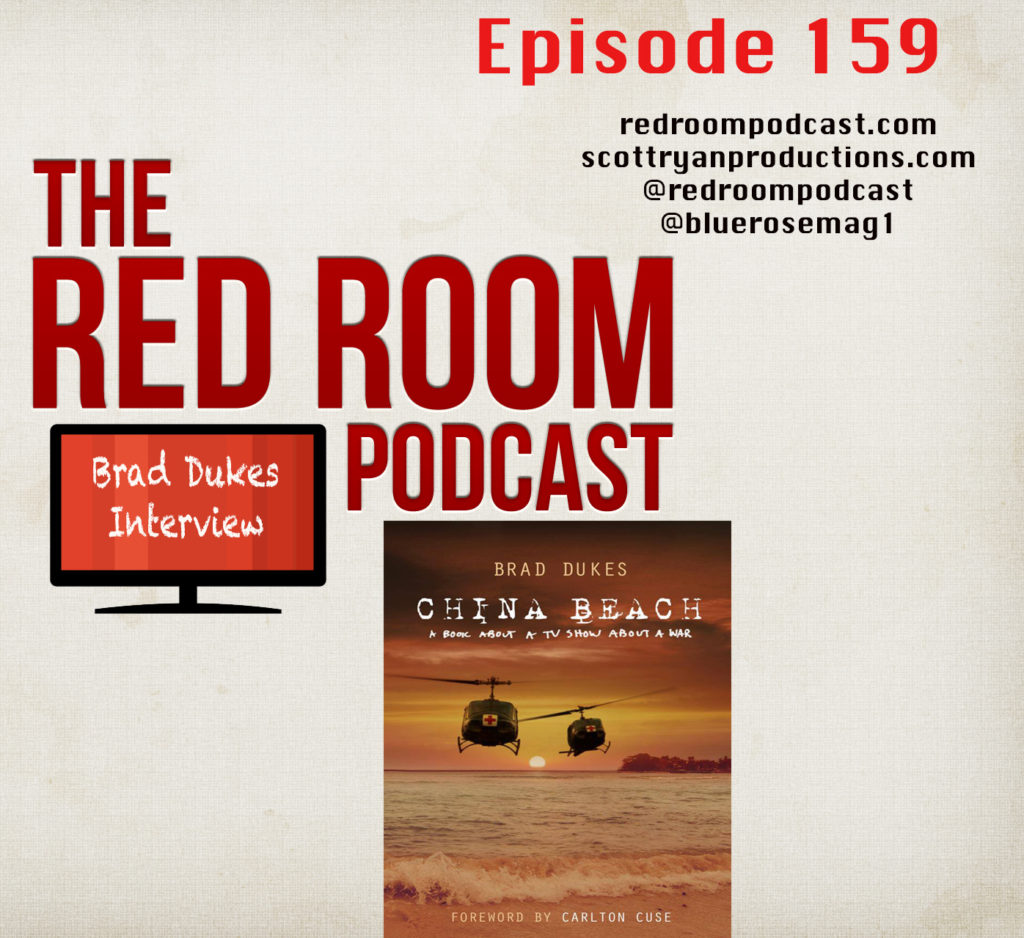 Author Brad Dukes stops by the Red Room to talk about his newest book, China Beach. Scott and Brad talk about how they met through Twin Peaks, what it is like to be an independent author, and China Beach. Listen in to two author's who have covered shows that are gone and almost forgotten. Then go order Brad's book.
Press Play to listen or head out to iTunes:

Brad's China Beach book is available for pre-order at shorttallpress.com
Also subscribe to the Twin Peaks magazine, The Blue Rose.
Order Scott's new book about David Letterman.